German shepherd Dog breeder/puppies for sale Uk , we have been a hobby breeder of quality German Shepherds Dogs for over 45 years . www.Bundaberggsd.com

German Shepherd hobby family Puppy Breeder UK rh76hr . 07595432095
German Shepherd Breeders UK
I'm not a prolific British German Shepherd breeder, but believe in quality not quantity. We are a British family breeder of German shepherd dog puppies and I've been a breeder of German shepherds  since 1976.
If you love the breed, as we do, then you'll appreciate the care and dedication, and the "labor of love" that goes into selectively breeding and raising these magnificent animals. The journey is just as important as the destination. Bundaberg the ultimate supplier of German Shepherd puppies . Superb bloodlines – highly intelligent & trainable – visually stunning. Puppies   pedigree on request.
Beauty alone is not enough here
Whether you are looking for a Family German Shepherd dog puppy for companionship, walking or competition agility, Bundaberg German Shepherds can help you find the right dog.
There are two qualities that set Bundaberg puppies apart from the rest: The first is a deep knowledge of the German Shepherd breed. The second, and more important, is honesty with ourselves and our clients.
We take the time to listen to your needs, concerns, and opinions and help match you with the right dog. We take pride in breeding top quality German Shepherd puppies to the standard that are healthy in both mind and body and free of genetic disease. Show homes, working homes, and pet companion homes are all equally important to us. Our involvement with the German Shepherd Dog is a privilege and a love. We breed to advance the quality of the breed, not the quantity.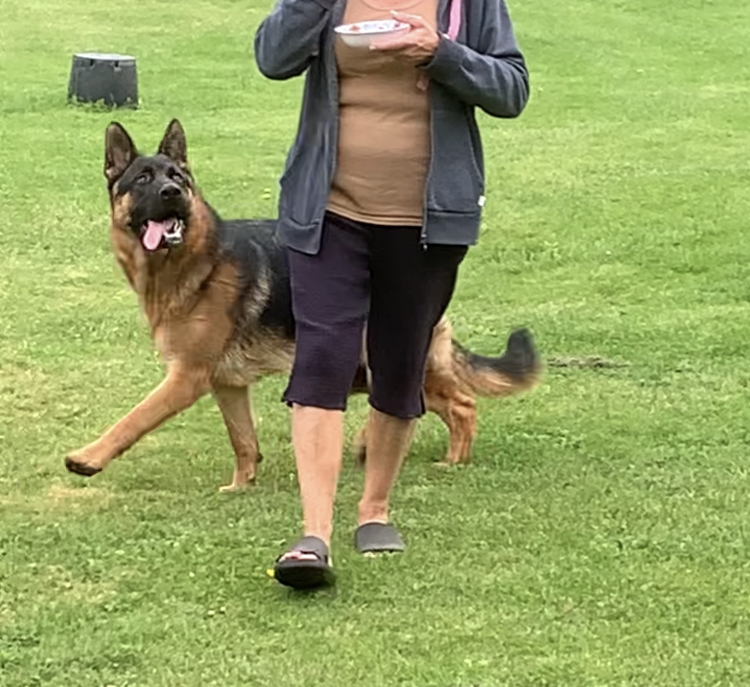 GERMAN SHEPHERD Puppies FOR SALE UK.
Our next litter will be SOON WATCH THIS SPACE 
Puppies can be reserved in advance. Click here to call Graham 
Our German Sheperd  puppies are born and raised in our home with continuous human bonding and socializing. We are there with the puppies when they take their first breath, when they open their eyes, when they begin to walk and when they eat their first "puppy mush meal".
We know each puppy's temperament and disposition and know how each of them will react in different situations because we have been there with them most time from the day they were born.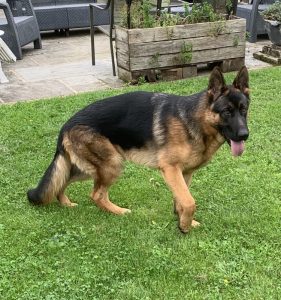 "I am a Puppy, and I am a creature with feelings and drives much like your own, but yet also very different. Although I am NOT a human in a dog suit, neither am I an unfeeling robot who can instantly obey your every whim. I truly DO want to please you, and be a part of your family, and your life. You got me (I hope) because you want a loving partner and companion, so do not relegate me to the backyard when I get bigger, do not judge me harshly but instead mold me with gentleness and guidelines and training into the kind of family member you want me to be."
German Shepherd puppies from Bundaberggsd UK have Superb bloodlines – highly intelligent & trainable – visually stunning. Puppies, young dogs with Class 1. pedigree on request! We only offer dogs with sound personality and temperament; health and strong character. our dogs are very social and live in close connection to our family!We are by choice a small select breeder in the south of England with 30 years Experience. We breed occasionally for quality and not quantity, and are very particular as to where our puppies go. We very seldom show our dogs. Good German Shepherd breeding starts with good females of good families. A Good family is determined by the quality of siblings more so than the fame of parents and grand parents. It is far better to breed with a mother who has excellent structure, health and character and whose siblings display similar qualities, than to another who is a top ranking show dog with a superb pedigree but whose siblings were rejects.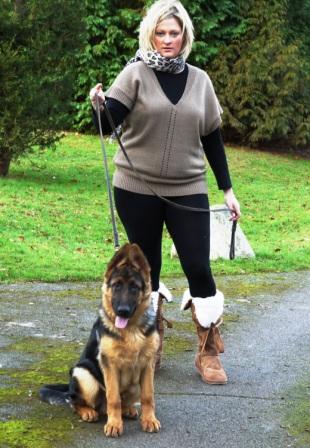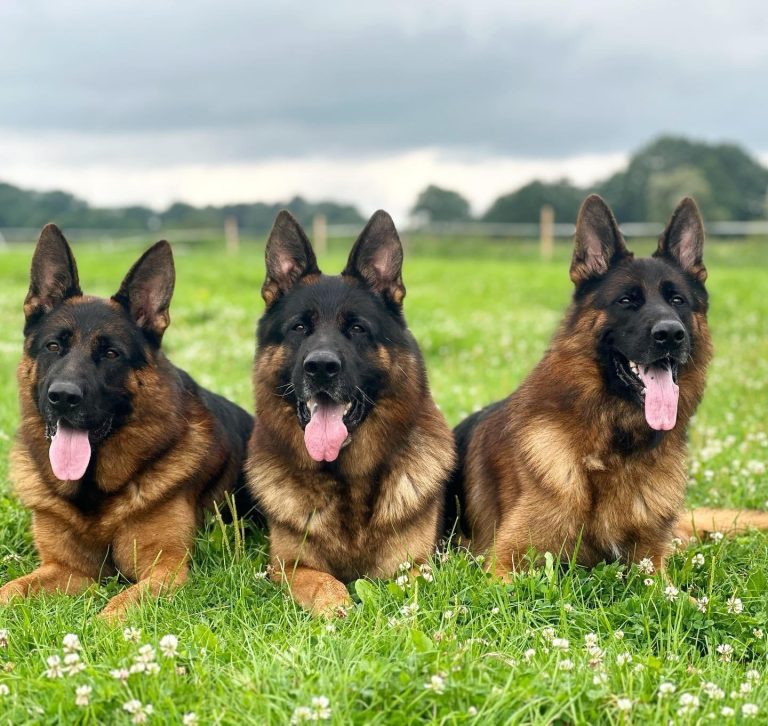 We recommend Skinners dog food for your dog.
Click here for more details on their range of pet foods.